Philadelphia, PA − May 1, 2020 – Today Senator Street joined Temple Nurses and Allied Health Professionals in their call for COVID-19 hazard pay, testing, quarantine, and PPE for all. Nurses nationwide held May Day protests underlined by a demand for adequate Personal Protective Equipment amid the current health crisis.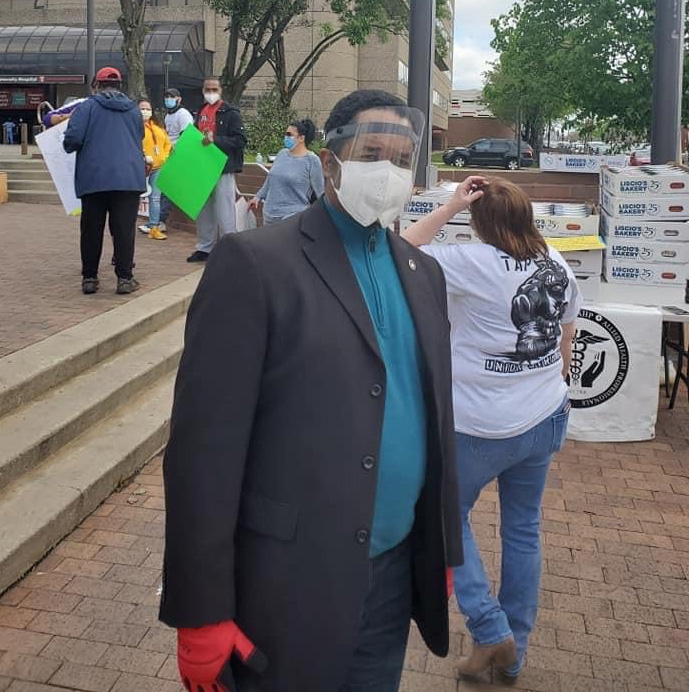 This week Senator Street worked in a bipartisan way to advance legislation to release data related to confirmed COVID-19 cases county to county for 911 call centers and other first responders. This important measure will protect first responders on the front line while helping them to more efficiently allocate personal protective equipment.
Senator Street recently joined colleagues to unveil the Senate Democratic Caucus' plan to allocate 3.9 billion in Federal Coronavirus Aid Relief and Economic Security (PA CARES Act). This week Street amended the policy to include $200 Million for nursing homes, which have been at the epicenter of the pandemic in Pennsylvania accounting for 65% of the commonwealth's 2100+ deaths.
Nursing homes have cited PPE shortages compounded by an inability to do diagnostic testing to swiftly isolate staff and patients who have the virus.
"Our front-line workers, health heroes and nursing home facilities have been consistent in their call for any and all help securing adequate personal protective equipment," said Senator Street, "They protect us so we must protect them. I marched with them. I have fought and will continue to fight for them at the state level and I join their demands that the President and the federal government use the Defense Production Act to produce the N95 masks, gloves, protective gowns and tests first-responders need to keep us safe."